The 1st Person Words - Finale
Scott James Stewart
serial number: 008
Rank: God / Prophet
hearingvoicesdatabase@gmail.com
Not Disclosed, but if you email or phone me, I will hand over my Google Gmail password to my personal email account and you can cross-check/validate any emails you may have in your possession
If you think this website is "bonkas" - you're right!!
YOU DREAM IT, I CREATE IT, AND MAKE IT 'just so'......
Integrity, Integrity, Integrity
Special thanks to Zeig Zeigler, Dale Carnegie, And Dr M. Patton
Freindly
"Would you care for a mint?"

Informed
'In the loop' so thanks to friends like SO, DHJ, LS, MY et al. and AB. Praise to my God and sensai Sun TZU.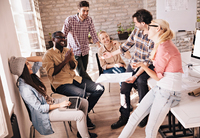 I would expressly like to firstly acknowledge elders past, present and emerging, especially as I live at Gunyah (Always was, always will be), and respect the Ku ring-gai people or the Eora Nation who are the traditional custodians of the land.
I would like to genuinely express my sincere admiration and gratitude to the history of Australian politicians, who through their dedication, sacrificing of family life from long working hours, their passion and conviction for good and prosperity, have deemed that there should be welfare availability in the Fair Go nation.
And I would sincerely like to appreciate the Australian tax payer(s) who are the community of good, who are Australians, who don't forget the ANZACS, and who finance welfare payments.
As you know, I have more than 300 1st person transcripts. As you know, I am under the law, and report to the Police nearly always (except when you are shy or need protection from evidence based scrutiny). What you don't know, especially as substantiated facts, is the number of suspicious URL's that might lead to illicit child exploitation material that I have reported to the NSW Police through Crime Stoppers websites.